A hybrid high-yielding variety of maize has been introduced to farmers at Otareso, a farming community in the Akuapem North municipality of the Eastern Region.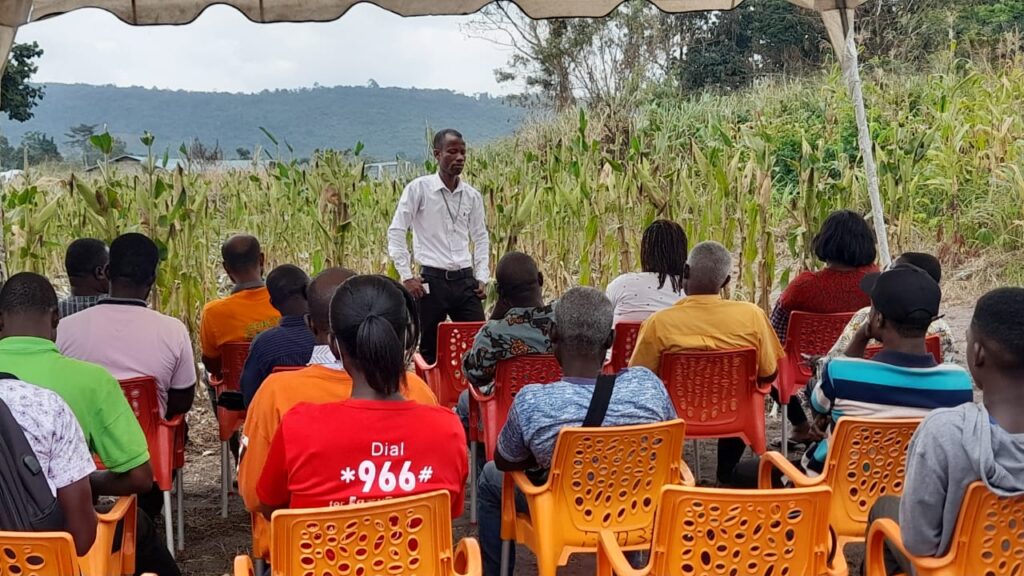 The cereal with the name, "Aburoo Legon" (Legacy 2), when cultivated at the appropriate farming season, is capable of yielding approximately nine tonnes of maize per hectare.
It is the first of its kind to be introduced into the country.
The Aburoo Legon (Legacy 2) is the product of a research jointly conducted by the West Africa Centre for Crop Improvement, Alliance for a Green Revolution in Africa (AGRA), the private sector and the Legacy Crop Improvement Centre (LCIC).
It has been licensed by the state through the Ministry of Food and Agriculture.
Introducing the new variety to the farmers on a demonstration farm at Otareso yesterday[August 8, 2022], the Chief Executive Officer (CEO) of LCIC, Dr Amos Azinu, said the new maize variety would be beneficial to the farmers.
Low yields
He explained that most farmers produced maize at very low yields and that none of them without the new breed was able to obtain half of the nine tonnes of maize per hectare.
Dr Azinu noted that the significant increase in the yield of the new breed would, therefore, increase significantly the income of farmers and consequently improve their living conditions and that of their dependents.
Cheaper cost
The cost of the seed of the new Aburoo Legon, he indicated, was far lower than other imported varieties, thus making it affordable for Ghanaian maize farmers.
On the issue of the application of fertiliser, Dr Azinu said although the NPK and the liquid type could both be applied, the liquid one had an advantage over the NPK because it could be applied at a go.
Fall army worms
That, according to him, would partly help in fighting fall army worms, which had been one of the main insects that destroyed maize farms.
For her part, the Programme Officer of AGRA, Regina Richardson, said AGRA was impressed about the outcome of the research, which had resulted in the maize cobs being filled to the tip.
She indicated that it would result in the increase of the overall quantity of maize after harvesting.
A retired journalist, who had gone into maize farming over the past few years, Edmond Quainoo, told the Daily Graphic that his outfit was happy that farmers cultivating Aburoo Legon (Legacy 2) would be able to reduce prices of maize because of the high yield, which would not affect cost of production.
In that respect, he pointed out that it would lead to more maize for kenkey, TZ (Tuo Zaafi) and banku sellers at affordable prices.