LCIC is wholly owned Ghana private business entity registered in 2015 and headquartered in LEGACY SQUARE, Otareso within Akuapem North Municipality, Eastern Region, Ghana.
To Provide High Quality
Organic Products and Services For the Agric Value Chain
Legacy Crop Improvement Centre (LCIC) is a private entity specializing in production and marketing of foundation seeds in Ghana. The spirit behind the establishment of LCIC is to get high quality technologies (seeds) into farmers through production of good quality certified seeds by commercial seed companies. 
Accessibility and availability of high quality, locally adapted, improved foundation seeds has long been recognized as a key part of solution for increasing seed adoption rate. Improved quality foundation seeds can deliver state of the art technology to farmers: higher yields, disease and pest resistant, climate change adaptation, improve nutrition and longer shelf life.
LCIC's firm believe is founded on the ground that easy access to high quality foundation seeds can revolutionize seed industry in Ghana.
Legacy Crop Improvement Centre is headquartered in Koforidua with its well-equipped drip irrigation farm for seed production located in Konko, Eastern Region of Ghana.
⦁ Integrity
⦁ Quality
⦁ Communication & Engagement
⦁ Customer focus
⦁ Team work
⦁ Innovation & creativity
⦁ Professionalism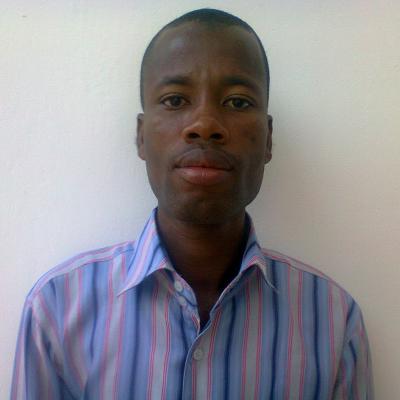 Amos rutherford azinu, PhD.
Smallholder farmers are smart and hardworking people. In many cases, their energy, focus and intelligence are too often masked by poverty, they are in reality members of a highly specialized profession with a deep knowledge of soils, weather patterns, market dynamics and other factors on which the lives of their families depends.
As population has grown in Ghana and Africa, there is the pressure on local farmers to meet both the nutritional needs of their families and demand from local markets has increased dramatically. The population of Ghana and most African countries have more than doubled over the past three decades, creating a need for ever-greater supplies of staple foods. It is a scenario which calls for urgent action, focused on ensuring that local farmers have the best technologies and the best marketing opportunities possible in order to maximize their output.
Yet, due to collective failure to deliver these, local farmers have continued to struggle, mostly depending on the same methods used by their parents and countless generations before them. As a result, hunger and poverty have become rampant, the Ghana's grain import have soared, and the quality life enjoyed by farmers has changed little. While much of the rest of the developing countries has gone on to enjoy the benefits of the IT revolution, owing cars and other domestic appliances, local farmers have remained mired in poverty, unsure of whether they will be able to provide tomorrow's food, a decent education for their children, or medicines to heal their illness.
The limiting factor in this situation is not a lack of capability. Nor is it lack of drive among farmers to increase their yields. Nor is it a preference for traditional methods. It is not even the lack of government extension support. It is the seed!
Amos Rutherford Azinu, PhD.
Founder & CEO
Subscribe To our Newsletters
Be a stakeholder in our Research and developments by receiving our monthly bulletins.